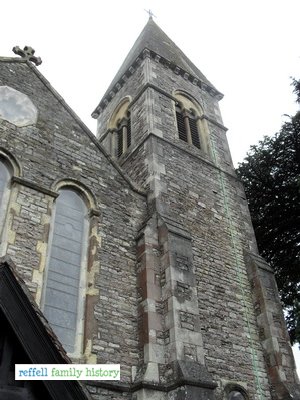 The church dates from 1844. It was designed by the architect James William Wild[1] and is sited on Staplers Road in Barton, Newport.
St Paul's was originally a district church in the parish of Whippingham, although serving the Barton area of Newport.
It was built in a neo-Norman in style, with north and south aisles, an apse; there is a tower and spire at the west end of the south aisle. It was intended to accommodate 800 worshippers, including 200 free seats.
The land was given by C. W. Martin and the church was consecrated on 1 February 1844.
Those known to have been buried here:
Emma Arnott, age: 74, burial date: 3/1897
James Arnott, age: 87, burial date: 3/1907
John Milne, age: 62, burial date: 7/1913
(Note: Emma Arnott was John Milne's mother and James was his step-father)
Many thanks got to Scott on the Isle of Wight who kindly took the photograph of the church.