Southern Command Labour Centre, Labour Corps
Died on Friday, 1st November 1918, aged 35
Personal Information:
Born 4Q/1883 Canonbury, London. Son of Richard Cadisch & Leonie Masset. Grandson of Ernest Masset & Elizabeth Rebecca Reffell.
Historical Information:
Henri Cadisch died of influenza at a temporary military hospital near Compton Chamberlayne, outside Salisbury. During the war there were thousands of Australian and Canadian troops camped in the fields below the chalk downland, before being ferried across the channel to France. Compton Chamberlayne burial ground has about 20 graves of Australian soldiers who also died of influenza during their transit through the local camp.
The rows of huts were set up in a field close to the parish border between Fovant and Compton Chamberlayne which is still called 'Hospital Field'. There are also signs today of the hospital having been there, large concrete and brick containers which were too well constructed to be demolished and have been pushed to the side of the field.
Nearby at the neighbouring village of Fovant there is an impressive display of army regimental badges carved into the chalk downs. Also carved into the hillside nearby, but disappearing slowly, is an outline map of Australia.
Memorial:
Golders Green Crematorium, Hoop Lane, London NW11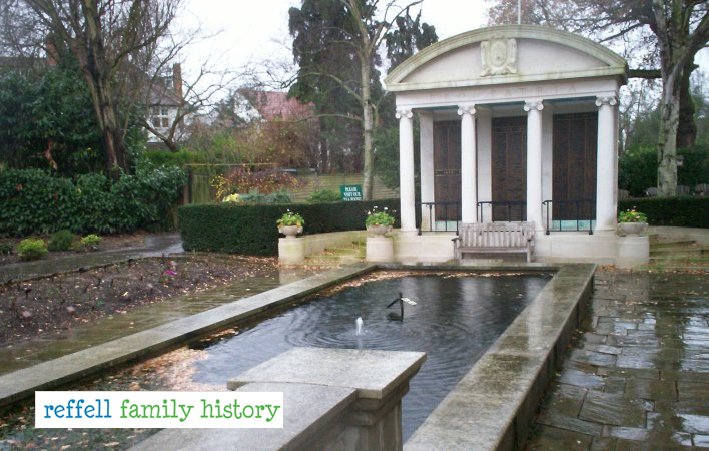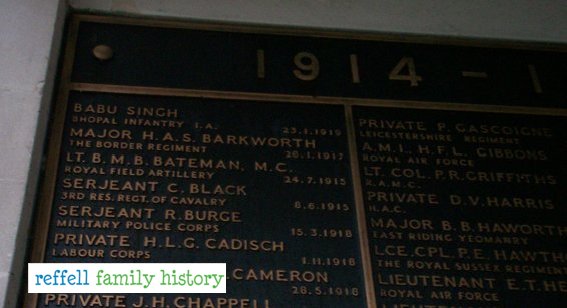 After the Second World War a memorial was erected to the men & women who died in the two world wars and were cremated at Golders Green. The Memorial was unveiled in May 1952.