100 Squadron, Royal Air Force
Killed in action on Thursday, 10th October 1918, aged 19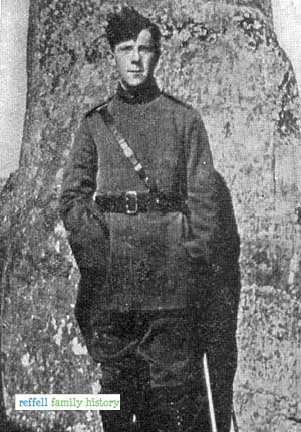 Personal Information:
Louis Chaloner Rattle was born 7 August 1899 at Preston in Lancashire, the youngest son of William Rattle (1863-1968) and Agnes Chaloner (1869-1947). He had two brothers; Alfred Charles & Denis and two sisters; Winifred Agnes & Gertrude Annie.
His brother Denis enlisted into the King's Liverpool Regiment in November 1914 and was discharged in January 1919. He had contracted Malaria during his service in Salonika, and unfortunately died the following year.
At the time of his enlistment, Louis was a clerk at Wood Milne Limited of Albion Street Manchester and lived at Riverside Villas, Preston, Lancashire.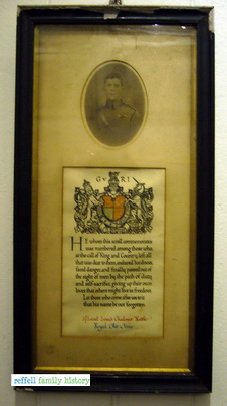 Historical Information:
Louis Chaloner Rattle joined the Royal Flying Corps on 18 September 1917 and was promoted to Second Lieutenant on 7 March 1918. He joined 4 Wing four months later and by September he was flying Hadley Page bombers with 100 Squadron.
From 'The Annuals of 100 Squadron'
Date: 5/6 October 1918
Objective: Burbach Works & Mezieres Junction
Taking part:
Pilots Observers
2nd Lieutenant Hall 2nd Lieutenants Segner & Wood
2nd Lieutenant Rattle 2nd Lieutenants Jamieson & Rennie
Captain Coombs 2nd Lieutenants Wilkins & Lister
Lieutenant Gover Lieutenants Ross & 2nd Lieutenant Greaves
Bombs dropped: 2 x 550lb & 48 x 112lb
Still aged only 19, he was killed in an airplane accident in Xaffévillers, France. It is presumed that the photograph of him above was taken at Stonehenge.
The photograph of Louis Chaloner Rattle is taken from 'The Annals of 100 Squadron' by kind courtesy of Patrick Wilson. The photograph of Louis's scroll is by kind courtesy of Tim Bryars.
Cemetery:
Grave I C 15 Charmes Military Cemetery, Essegney, Vosges, France.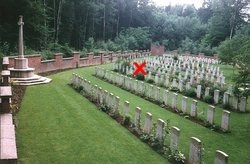 The grave of Louis Chaloner Rattle is indicated on the photograph with a red cross.
Charmes Military Cemetery was originally made for the Independent Air Force, and used by the 8th Canadian and 42nd Stationary Hospitals. It was enlarged after the Armistice by the concentration of graves from other cemeteries.
There are now over two hundred 1914-18 and ten 1939-45 war casualties commemorated in this site.
The cemetery photograph is by courtesy of Paul F Wilson.