About Thomas
Thomas Watson Rattle (1900-1973)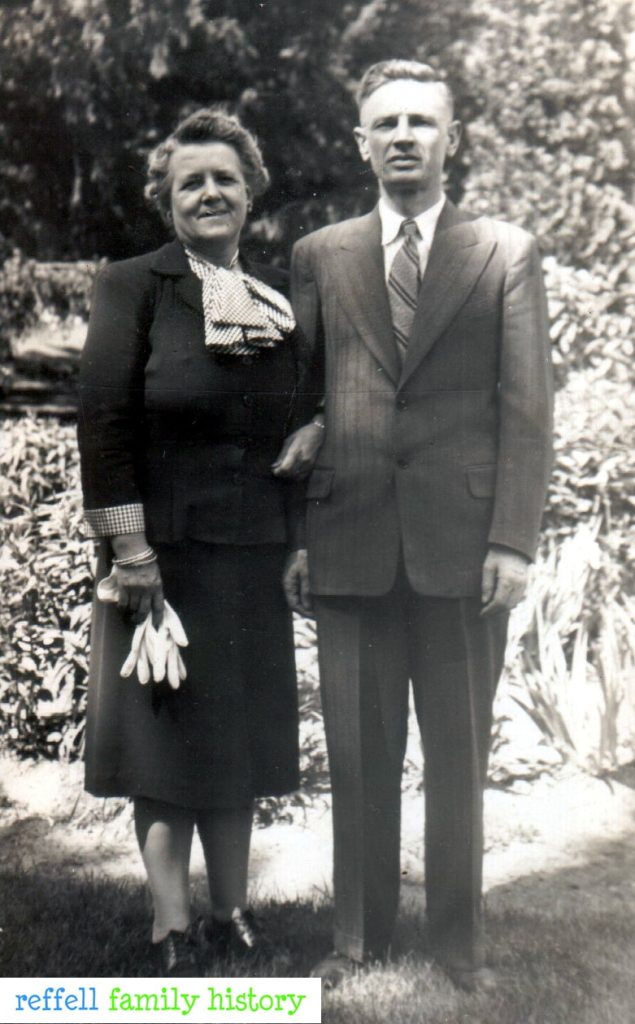 Thomas Watson Rattle was born on 14 February 1900 in Victoria County Ontario to Frederick Rattle (1868-1948) and Agnes Alice Watson (1861-1946). He had three brothers; William George (1901-1944), Charles James (1903-) and Russell Frederick (1905-).
In the 1911 census the family are all living in Markham Ontario, the family were listed as Methodists and Frederick's occupation is a farmer.
Thomas was married twice; to Ruth Helen Cardwell (1901-1936) in 1928, and then to Ruby Birdsall Sherlock (1895-1981) in 1938. Their photograph on the right of Thomas and Ruby was taken shortly afterwards. There were no children from either marriage.
Thomas was the Treasurer of the Corporation of Mimico Toronto for thirty three years and retired in 1965 after two heart attacks. Thomas died on 12 November 1973 and Ruby on 2 September 1981.
Thomas and Ruby are buried in the Park Lawn Cemetery in Toronto together with Ruby's parents, Robert James Sherlock (1867-1931) & Ella Birdsall (1870-1954).
This information has been provided by the courtesy of Jim Chapman and Anne Vogt in Canada, other information comes from 'The Rattle Families'.