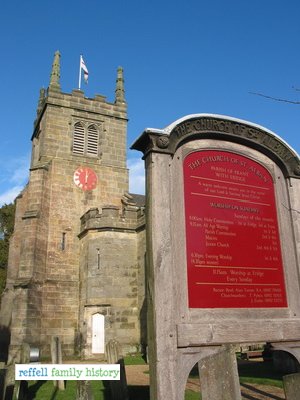 A Christian chapel was established in Frant nearly one thousand years ago as a dependency of Rotherfield.  The chapel was probably a timber structure into the late 12th or early 13th century, when a stone building gradually replaced it.  A north aisle was added in the 15th century.
 
It was a small, poor parish and work often had to stop for years at a time.  It is unlikely that Frant could have afforded much professional help, and the church seems to have been slightly ramshackle as a result.
 
Bills for repairs increased throughout the 18th century and when a boy was killed in 1819 'by a stone falling from the old tower' it was decided that nearly everything would be pulled down and rebuilt 'because it is in such a ruinous state'. The major work was completed in 1822, with extensions being added in the 1860s.  The stump of the old tower was re-encased in stone and it remains the oldest part of the building.  Unfortunately only fragments stained glass remain, after a flying bomb landed nearby in 1944.
Those known to have been baptised here:
Albert Olliver Cosens, baptism date: 27 February 1884
Those known to have been buried here:
Richard Reffell, age: 73, burial date: 4 December 1839
John Alfred Reffell, age: 42, burial date: 22 August 1869