400 acres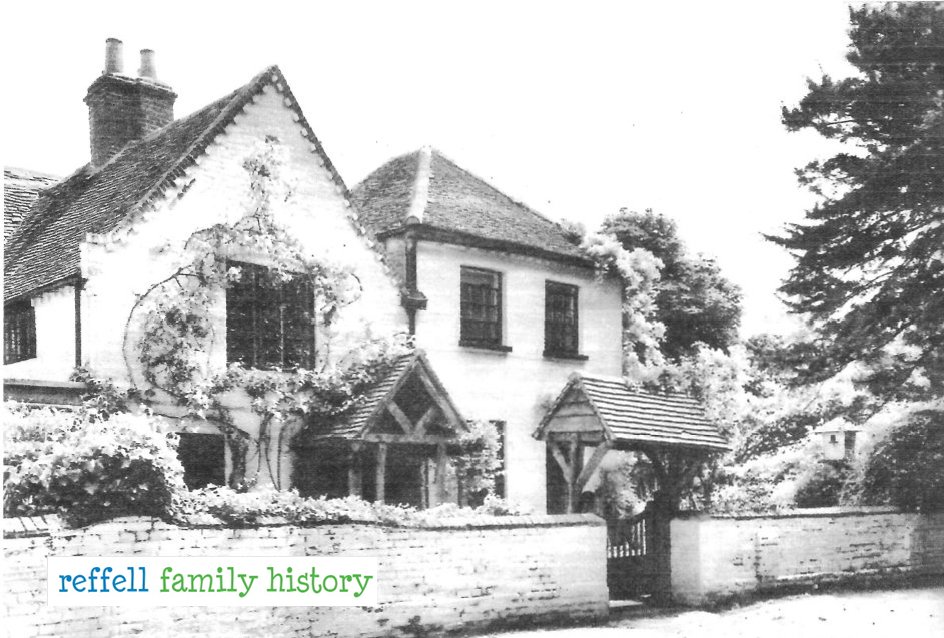 Manor Farm Wraysbury has been farmed by the Reffell family from around 1850, before which it formed part of the Duke of Devonshire's large estate in the area. It is possible that the existing house dates from the 15th century, and was certainly rebuilt in 1729.

The house was 'modernised' when the Reffell family moved in and many features such as oak beams were covered from view. These have since been uncovered by later owners. There is some evidence that the house was much larger in the past as foundations have been found towards the churchyard.

Raymond Reffell (1855-1925) married his second wife Emily Maude Mattingley (1861-1941) in Fulham during 1900. Together they had eight children: Alfred (1886-1964), Alice Maud (1888-1969), Ida Florence (1890-1976), Emily (1893-1937), Raymond (1894-1974), Gladys (1896-1965), Vera (1899-1985) and Norman Dennis (1902-1980). Shortly before Raymond died, he and Emily moved into Ouseley Cottage Wraysbury and son Alfred took over the running of the farm.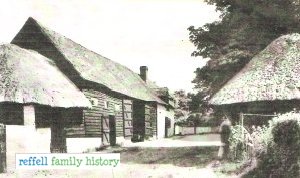 During 1956, the magazine Homes and Gardens* visited the farm which was coming to the end of its life as a working farm. The photographs on this page are taken from that issue. The author of that article considered that the buildings were in an excellent state of preservation and enthused about the quality of the furnishings.

The dining room was in a Tudor style with oak-panelled walls and a large brick fireplace. The kitchen had low white-washed beams and the original old flagstone floor. In the cottage-style garden there was a sundial dating from 1643.
The main farmhouse survives next to the church of St Andrew, not surprisingly named St. Andrew's Close, and is surrounded by modern houses.
Occupiers:
1881 Alfred Reffell
1891 Raymond Reffell
1901 Raymond Reffell
1911 Raymond Reffell
1921 Raymond Reffell
1939 Alfred Reffell
* To view the version of the July 1956 House & Gardens.
Please note that this is a pdf file of over 1Mb in size,