In 1941 the Imperial War Graves Commission (now the Commonwealth War Graves Commission) recorded the names of civilians who died from enemy action during World War II. Using information supplied by the Registrar General and local authorities, an initial list of 43,000 names was compiled covering the period of the Battle of Britain and the big air raids of 1940-1941. It was agreed that the Roll should eventually be placed in Westminster Abbey, but not until the list had been made complete at the end of hostilities.
The first six volumes of the Roll of Honour were handed over to the Dean and Chapter on 21st February 1956, with a seventh volume being added in 1958.
The original seven leather-bound volumes contain printed details of 66,375 fatalities. Entries are not arranged chronologically but by county, and within each county by local government areas (many of which have changed since 1945). The lists are then alphabetical by surname and give details of the residential address, place of death and family relationship. One volume covers deaths on board ship and deaths abroad (including civilian deaths in prison camps). The books are kept just outside the entrance to St George's Chapel at the west end of Westminster Abbey,
On the centenary of the Commonwealth War Graves Commission in 2017 two further books were added containing several hundred new names uncovered by recent research, many of whom died overseas and had been missed from the original listings.
From the Roll of Honour:

Buried at the Cambridge Borough Cemetery.
---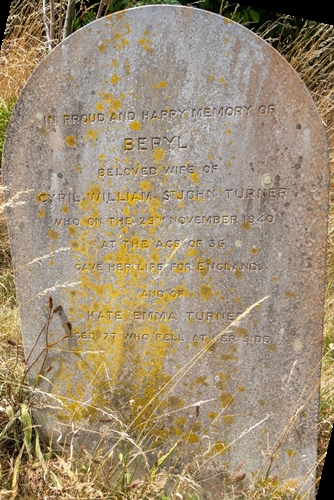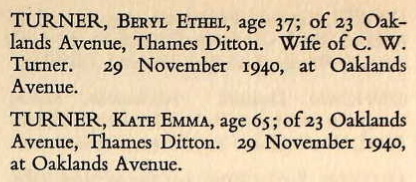 Buried at St. Nicholas, Thames Ditton, Surrey
---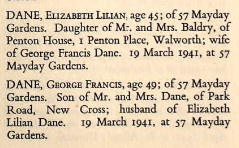 They were buried on 25 March 1941 at Greenwich Cemetery, Shooters Hill, Well Hall Road, Eltham