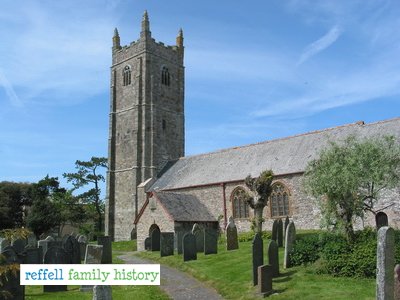 The church of St Augustine in Heanton Punchardon dates from Norman times and is in the early English style. The first known rector was John Robert Gifford in 1281. Further additions were made throughout the centuries, and much of the present building dates from the 15th or 16th century. The original road from Barnstable to Braunton up until the Second World War run through the village of Heanton.
The tower is over 90′ in height and has pinnacles are unusual in that they lean slightly outwards and resemble a crown.
There are one hundred and twenty six war graves here, the majority being wartime and post-war RAF, St Augustine being situated only one mile and looking down on RAF Chivenor.
An unusual grave in the churchyard is that of the Postman Poet, Edward Capern, is buried here. The actual bell which he used to carry on his delivery round is inset within the grave stone itself.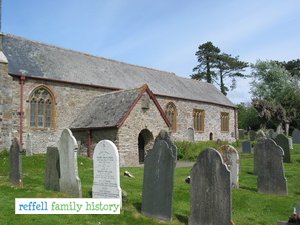 Those known to have been buried here:
Robert Frank Spencer-Schrader, death date: 6 February 1942