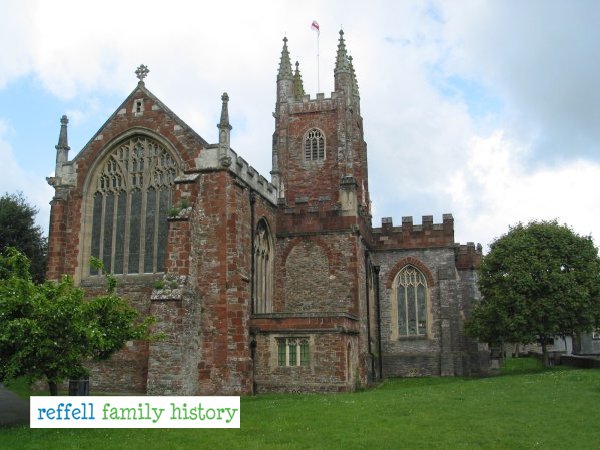 There has been a church on this site for over a thousand years, and the current church dates mainly from the 15th century.
The main door bears the arms of Edmund Lacey who was the Bishop of Exeter between 1420 and 1455 when most of the building work was undertaken.
The church has four aisles, the last of which was added in 1824 as the town of Totnes grew in importance.
To the north-east of the church once stood a Benedictine Priory that was a cell of the Priory at Angers in France. All traces of this have now unfortunately disappeared.
The church of St Mary is in the Diocese of Exeter.
Those known to have been married here:
Joseph Reffell and Elizabeth Hatch, marriage date: 4 April 1810