2nd Australian Infantry Battalion
Died Wednesday 23rd May 1917 aged 20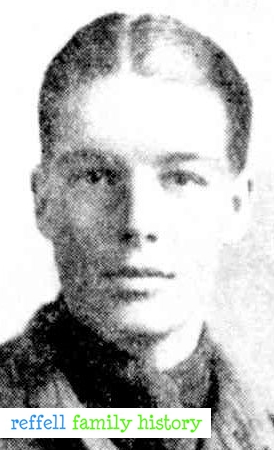 Personal Information:
Basil Horace Swane was born at Newport Isle of Wight on 16 September 1896. He was the third son of Edward Albert Swane (1860-1944) and Florence Mathilda Bright (1859-1928). In later life, his parents emigrated to Australia with the girls. He was the grandson of George Bright (1815-1892) and Eliza Reffell (1819-1898).
His younger brother Alec Cecil Swane (1898-1958) was also in the First World War and served as a gunner in the 13th Field Artillery Brigade. His two eldest brothers and the youngest brother all died as children, and he also had two sisters.
Military Information:
Basil enlisted in the Australian Imperial Force on 18 June 1915, having been in the Cadet Force for six months. He joined the 2nd Battalion in Gallipoli but was hospitalised to Lemnos in July. In September he returned to England on the Aquitania arriving in Portsmouth on 28 September. For some reason he went absent without leave that November and docked three days pay.
He re-joined his unit in February 1916 and was sent to Alexandria, but was soon back in England. Early in 1917 he was promoted to Lance Corporal and sent to France, where on 4 May he received a gunshot wound to the head. He was transferred to a hospital in Rouen where he died at 1:30 pm on 23 May.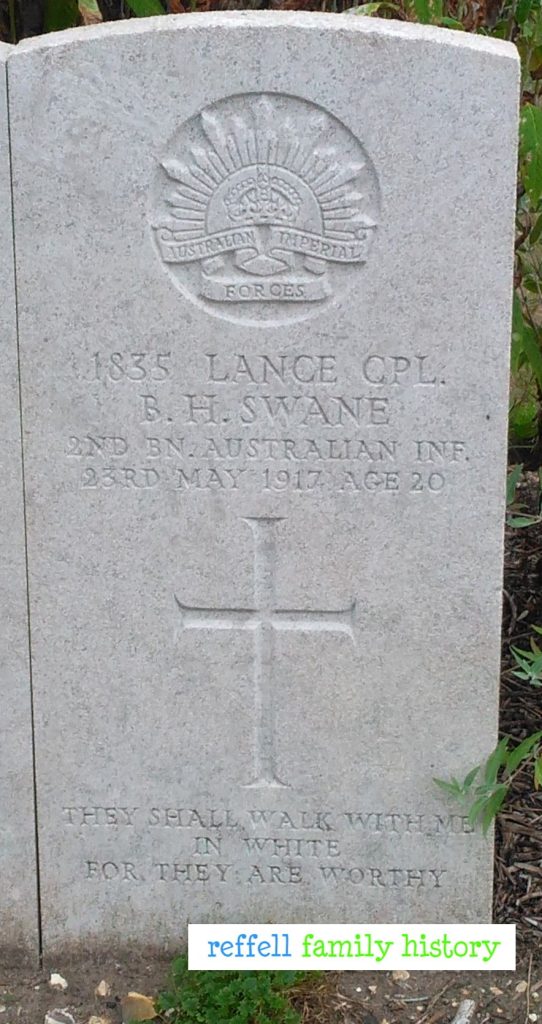 Cemetery:
St. Sever Cemetery Extension, Rouen, Seine-Maritime, France
British hospitals were created on the southern outskirts of Rouen early in the war and remained there for duration. In total they included eight general hospitals, five stationary hospitals, one British Red Cross hospital and one native labour hospital, as well as a convalescent depot. A number of the dead from these hospitals were buried in other cemeteries, but the great majority were taken to St Sever, and by September 1916 it was found necessary to begin using an extension to the existing site.
The final burial in the cemetery took place in April 1920 with a total of over 8,500 graves. Added later were another 300 war casualties from the Second World War, mostly Commonwealth prisoners of war.