5th (Cinque Ports) Battalion Royal Sussex Regiment
Died Tuesday14th November 1916 aged 21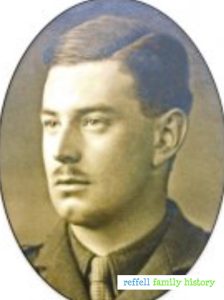 Personal Information:
Herbert Garton was born at Tunbridge Wells in 1894. He was the only son of Walter Garton (1864-1936) and Sarah Ann Coker (1863-1950) who lived at Hadlow House Hadlow Down Uckfield Sussex. There was also a sister Hilda (1890-1953). He was the grandson of William Garton (1826-1894) and Anne Reffell (1830-1913), who had married at St Mary Magdalene Holmwood Surrey on 26 December 1860.
Military Information:
The Regiment was officially formed in 1881 as part of the Childers Reforms when The 35th and 107th Regiment of Foot were amalgamated. However the Regiment can trace its history back to over a hundred years earlier. The 1/5th (Cinque Ports) Battalion landed in France during early 1915, and in 1916 was present on the Somme at the battles of Albert, Bazentin Ridge, Pozieres Ridge, Ancre Heights and the Ancre. It was disbanded in 1966.
Cemetery:
E23 Martinpuich British Cemetery Somme Picardie France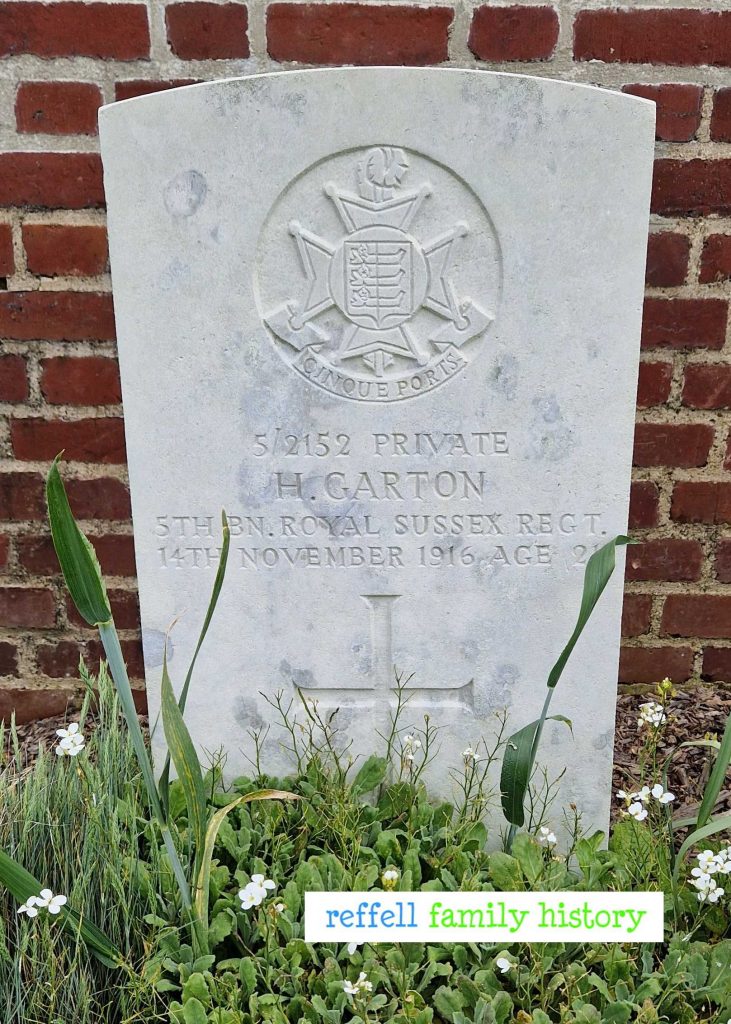 Martinpuich was captured by the 15th (Scottish) Division on 15 September 1916, lost in April 1918, and retaken in August 1918. Martinpuich British Cemetery was begun in November 1916, used by fighting units and field ambulances until June 1917 and again at the end of August 1918. In 1931 the bodies of ten soldiers buried by the Germans were found in the communal cemetery and moved into the British Cemetery. The cemetery now contains 115 burials and commemorations of the First World War. Nine of the burials are unidentified and four graves destroyed by shell fire in 1918 are represented by special memorials.
Photograph of Herbert's grave by kind courtesy of Andy S.