SS Hamla, Mercantile Marine Service
Died on Tuesday, 18th August 1942 aged 36
Personal Information:
Born in 1906. Son of Paigah and Gidiodel Brown. Nephew of JT Reffell of Freetown, Sierra Leone.
Historical Information:
SS Hamla (1929-1942) 1161290
Built 1929 by Readhead of South Shields. 4416 tons.
The SS Hamla sailed from Rio de Janeiro on 11 August 1942 with a crew of 38 and four gunners and was lost with all hands after being torpedoed by U-Boat U506 on 18 August 1942.
Memorial:
Tower Hill Memorial, London.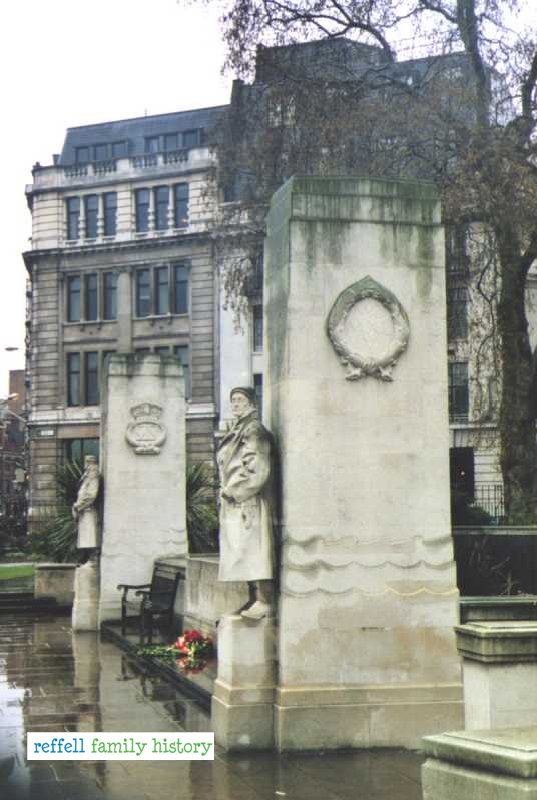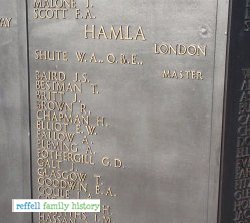 The Second World War memorial is a semi-circular sunken garden some 2 metres below the general level of Tower Hill Gardens.
From the 1914-18 Memorial, stone steps flanked by high stone pylons, on which are the Merchant Navy badges and wreaths, lead down to the sunken garden. Between the flights of steps is the main dedicatory inscription, which reads:
1939-1945 THE TWENTY-FOUR THOUSAND OF THE MERCHANT NAVY AND FISHING FLEETS WHOSE NAMES ARE HONOURED ON THE WALLS OF THIS GARDEN GAVE THEIR LIVES FOR THEIR COUNTRY AND HAVE NO GRAVE BUT THE SEA.
This inscription is guarded by sculptured figures in stone representing an officer and a seaman of the Merchant Service.