149 Squadron, Royal Air Force Reserve
Killed in action on Monday, 19th March 1945, aged 21
Personal Information:
George Alfred Dane was born on 29 June 1923 in Marylebone, the first son of Amy Elizabeth Dane (1890-1960) and Matthew George Keirle (1861-1928).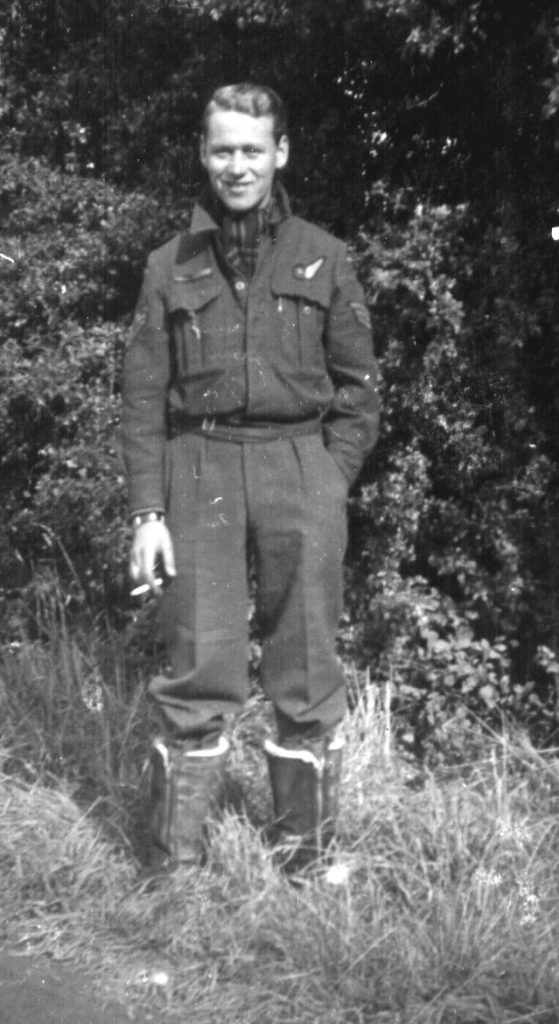 Historical Information:
George joined the Royal Air Force on 2 December 1941 as an Aircraft hand/pilot, and travelled to Canada whilst under training to be promoted to Air Bomber. He flew on Wellington aircraft at Chipping Warden (Banbury), transferred to the Lancaster at Langar (Nottingham), and then was posted to 149 Squadron at Methwold on 27 February 1945. George was fatally injured on 19 March 1945 when Lancaster NG224 'OJ-J' was hit by flak on a daylight mission to bomb Gelsenkirchen, near Essen in Germany. He was buried at Hendon Park cemetery where his crew were the pall bearers. He was awarded the 1939-45 Star, the France & Germany Star and the 1939-45 British War Medal. NG224 was scrapped on 27 July 1945 at Wroughton near Swindon.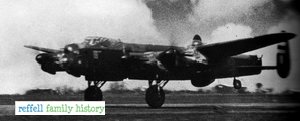 Extract from Methwold Operations Log for 19 March 1945 – Page 118
Lancaster Mk1 NG 224 'J' Time up: 12.38 Time down: 18.23 Flight Sergeant CF Merritt (Pilot), Sergeant J Hill (Navigator), Sergeant GA Dane (Air Bomber), Sergeant JJ Reeves (Flight Engineer), Sergeant GC Hanks (Wireless Operator), Sergeant PJ Harding (Mid Upper Gunner), Sergeant M Bunten (Rear Gunner). Target: Gelsenkirchen. Bomb load: 1 x 4000 HC Tritonel, 14 x 500 ANM 64 TD. Weather: No cloud. Note: The engineer released the bombs over the target as the Air Bomber was killed when the aircraft was damaged by flak.
Grateful thanks and much appreciation is given to Jock Bunten (rear gunner on OJ-J) and Geoff Hanks (wireless operator on OJ-J) for their help with information on George and 149 Squadron.
Cemetery:
Section D9 Joint grave 56963, Hendon Park Cemetery, Holders Hill Road, NW7, Middlesex.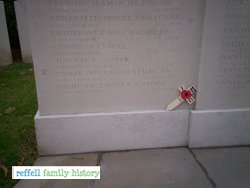 Commemorations:
1) Royal Air Force Memorial Runnymede
2) Roll of Honour & inscribed window at Saint George, Methwold, Norfolk.
3) Panel 152, International Bomber Command Centre, Lincoln