After the First World War, there was a need to commemorate those members of the Royal Navy who had no known grave. An Admiralty committee recommended that the three naval ports of Great Britain – Chatham, Plymouth and Portsmouth – should each have an identical memorial of unmistakable naval form, which would also serve as a landmark for shipping. The memorials were designed by Sir Robert Lorimer, with sculpture by Henry Poole.
Following the Second World War, it was decided that the three naval memorials should be extended to commemorate the naval dead of that war as well. Despite the original intention, all three sites were built different to each other. The Plymouth memorial was designed by Sir Edward Mafue (who also designed the Air Forces memorial at Runnymede) and the additional sculpture was by Charles Wheeler. It was unveiled in May 1954.
The Plymouth Naval Memorial is located on the Hoe and has an impressive view of Plymouth Sound, which is alive with naval activity. The memorial commemorates 7,275 sailors of the First World War ( including 75 of the Royal Australian Navy) and 15,933 of the Second World War (including 1,700 of the Royal Australian Navy, 225 of the South African Naval Forces and 16 of the Royal Indian Navy).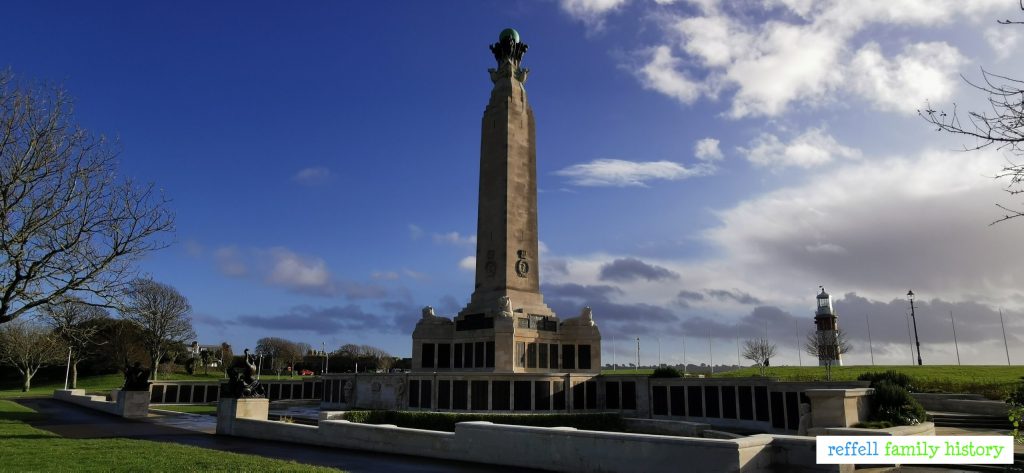 Commemorated here:
Julian Purser, age: 22, death date: 23 February 1946