Royal Air Force Volunteer Reserve
Died on Friday, 11th May 1945 aged 37
Personal Information:
Philip James Frith was born on 11 December 1910 in West Ham, the son of George William Clements Frith (1873-1958) and Agnes Adelaide Rattle (1875-1959). She was the daughter of Philip Rattle (1838-1923) and Harriet Shepherd (1840-1906). Philip had been raised in the Woodbridge Union Workhouse at Nacton Suffolk. Agnes's middle name came from Philip's sister Adelaide Rattle, who died in the workhouse.
Agnes had four brothers and five sisters; Philip James (1865-), Harriet (1867-), Mary Eliza (1869-), George Albert (1871-), Rebecca (1873-), Alice Louise (1878-1879), Daniel Galloway (1878-1879), Edward Galloway (1879-) and Annie Louis (1883-1884).
The family moved from Suffolk in the 1890s to Plaistow in East London and Philip James, George and Edward worked on the railways, it is thought the London, Tilbury & Southend Railway.
Philip James had two sisters, Dorothy Agnes (1908-1997) & Edith Maud (1910-2010) and a stepbrother Arthur William Rattle (1897-1918) who died in the First World War.
Historical Information:
Philip joined the RAF as an aircraftsman in 1940 and was captured by the Japanese on 20 March 1942. He was sent to the prisoner of war camp at Palembang in Indonesia where he died.
Cemetery:
3B7 Jakarta War Cemetery, Jakarta, Indonesia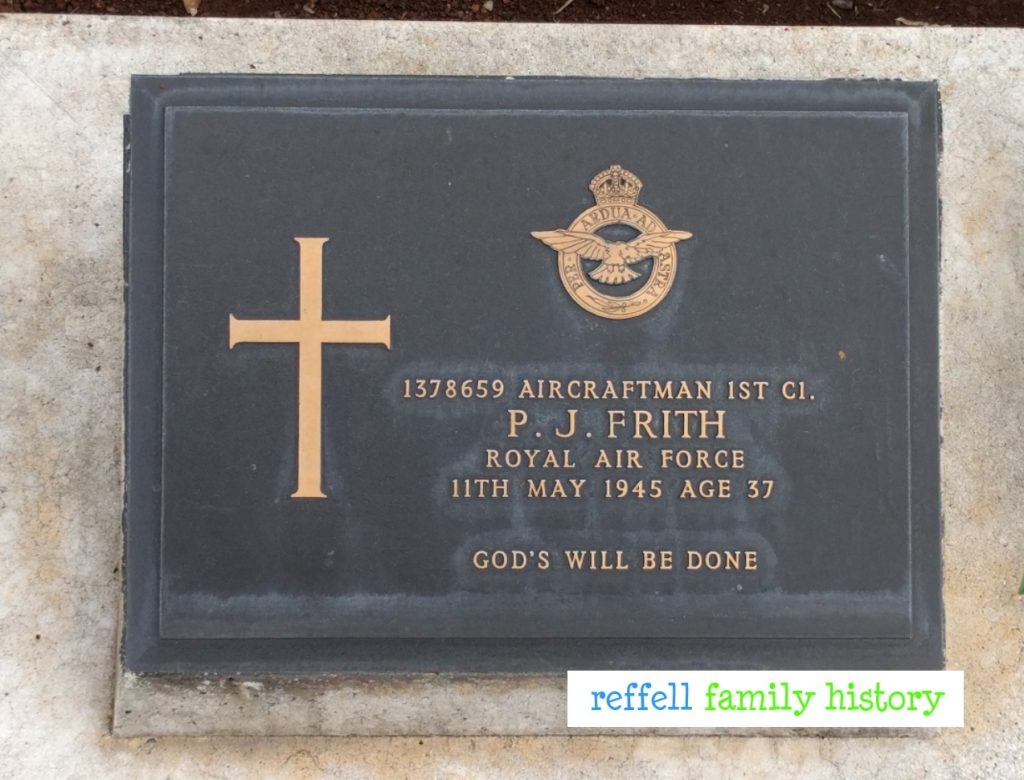 Most of the Allied prisoners of war captured in Java were later concentrated in a number of prison camps around Batavia, one of the largest being "Bicycle Camp", so named because it had been the barracks of a Dutch cycle battalion. The camp held among its first prisoners 300 survivors of H.M.A.S. Perth, and 250 soldiers of the 2/15th Punjab Regiment who had fought in Borneo.
In 1961 at the request of the Indonesian Government, the Commonwealth dead from the Netherlands Field of Honour at Sourabaya, and from those at Palembang, Medan and Muntok in Sumatra, were brought into the cemetery, which already contained 474 Commonwealth war graves. Additional land was acquired to accommodate all the graves, and the total number of burials was increased to over 1,000. Jakarta War Cemetery therefore contains the graves of many who died in defence of Java and Sumatra during the swift Japanese advance in 1942 and many others who perished afterwards as prisoners of war.